For those in the public service sector, idling is a common occurrence. Utility workers sit in idling vehicles, and many work trucks are left idling.
What if there were a solution capable of reducing CO2 emissions by 30-70% without adding expensive infrastructure for future technologies not yet commercially available—a technology that provides fuel savings and reduces engine wear while maintaining operator comfort? The new partnership between Bergstrom and GRIP Idle Management Inc provides that solution. The collaboration between the two innovative organizations results in a comprehensive solution to solve a very serious problem.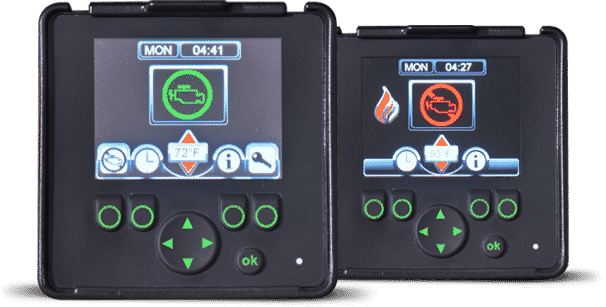 The GRIP Idle Management System autonomously and intelligently manages the vehicle's engine by turning it off when the vehicle is idling unnecessarily and monitors the need for battery recharging and climate among many other customizable features. The system maintains all safety features of the vehicle such as airbags, lighting, communications, and additional engine off climate solutions.
Bergstrom Inc, a long-time innovator of HVAC systems, created the eCoolPark TM system—the only compact high-efficiency, electric no-idle A/C system. This system allows drivers to work in the comfort of their vehicle without idling. It's an innovative alternative to maintain vehicle A/C while eliminating exhaust emissions, reducing engine wear, and saving fuel.
"This partnership between GRIP and Bergstrom allows us to keep the engine off significantly longer. Adding the eCoolPark to GRIP or vice versa ultimately allows companies to significantly reduce idle time and as a result reduce operational costs, emissions, and everything that goes along with idling. With organizations so focused on the future and the focus on EV and hybrid alternatives, this joint, out-of-box solution meets the immediate needs of today's fleets."

Brian Bassindale, president, GRIP Idle Management Inc
PARTNER BENEFITS
The partnership between the two companies began this past year. While each company's no-idle solutions work independently of the other, the amount of idle reduction significantly increases when they work in tandem. Idle reduction is further enhanced by incorporating Bergstrom's proprietary solar energy systems designed for the transportation industry.
"We look at the partnership between GRIP and eCoolPark as enhancing the effectiveness of each other's individual system capabilities to provide a stronger solution for reduced idling and emissions. With the rise of greenhouse gases and the results of climate change becoming more apparent every day, this versatile solution comes at a crucial time for organizations struggling to meet aggressive sustainability targets," Duncan Curd, vice president, marketing and sales, GRIP Idle Management Inc, says. "The products' ability to work seamlessly on all fuel types, as well as a wide range of light and heavy-duty applications provides a real solution for governments and organizations, allowing them to implement effective anti-idling solutions and achieve significant reductions immediately."
That sustainable solution is something that is not only wanted but becoming increasingly necessary to meet emission initiatives created by federal, state, and county governments. As more local governments outline very specific emission standards, reducing idling is an effective way to meet those standards.
"Various counties have their own initiatives," Mike Aldred, business development manager, eCoolPark, Bergstrom Inc, says. "Our collective system goes towards meeting those requirements, saving fuel and increasing operator comfort."
When GRIP began to consider a partner creating technology for climate control and idle reduction, Bergstrom was a clear choice.
"The partnership with Bergstrom reflects both companies' strong engineering capacity to address the challenges of sustainability, costs, and operations. Bergstrom has a long history of engineering excellence and innovation."

Duncan Curd, VP Sales & Marketing, GRIP Idle Management Inc.
Bergstrom also considered GRIP a clear choice in partnership.
"What do you call two companies that join together that are just awesome? I don't think I've come up with a word for it yet, but superhero definitely comes to mind," Aldred says. "Both companies have a history of innovation in these sectors. The partnership is new, but our products and expertise are tried and tested, and they really work."